There are plenty of women in your life who each deserve to be celebrated. Whether it's for your wife, daughter, mom, sister, grandmother, aunt, friend, or someone else, it's easy to understand why you'd want to find a wonderful gift for one of the lucky ladies in your life.
These seven gifts ideas are sure to help you find the right way to show just how much you care about them.
Most women love to show off their family. That's why an artistic illustration of her family is a sweet and thoughtful choice. This custom illustration can include up to 10 people (and pets). You can choose to send a print of this memorable gift, or receive a high-resolution digital file. If the person you're shopping for hasn't started a family of their own, this is a great way for them to get some artwork that includes their fluffy companions.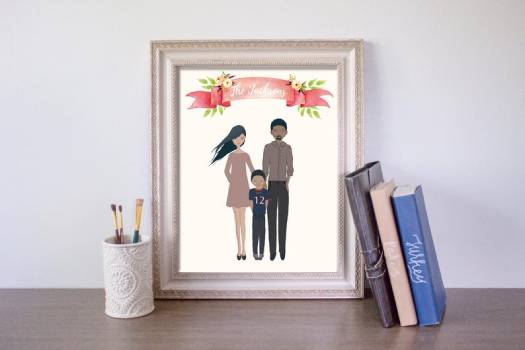 Many women put time and effort into doing their hair. Most of those women would likely enjoy cutting back the amount of time it takes as well. A hot air brush is a great addition to her hair care supplies to help her achieve an at-home blowout style. This multi-tasking tool dries, brushes, and volumizes hair all at once. Let her have more time to herself by spending less time getting her hair ready.
Women's clothing is notorious for the lack of pockets. This means the potential to misplace things more often. A Tile sticker is a great little Bluetooth tool that connects to her smartphone to help her find whatever it is she often can't find. Whether she needs help finding her keys, wallet, or some other essential item, a Tile Pro will come in handy many times.
A constellation necklace is a customized piece of jewelry that allows her to celebrate herself, as opposed to pieces that show off something about others. Just pick her celestial zodiac sign and desired necklace length. This dainty, sparkling necklace is made of 14k gold and cubic zirconia. Let her celebrate herself with a necklace that is subtly customized and cute for every occasion.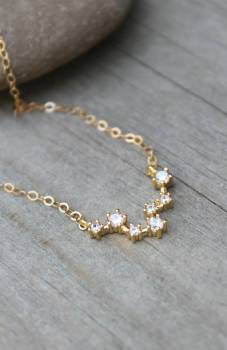 Women manage so much in their lives, yet often do more than their fair share of the housework. What better way to show her that you care than by giving her a day off. Hire a deep cleaning service so she gets a well-deserved break.
Just let her know when you're scheduling the service so she can arrange her schedule and doesn't clean too much before they show up. There's no better gift than giving her a clean home and a day where she can relax without worry.
Having clothes to relax in is a must-have for every woman. This snuggle lounger is the exact definition of comfort. No pants needed, this soft, cowl-neck sweater dress is perfect for keeping warm and relaxed. It even has a pocket! This gift will keep her warm and cozy while still looking stylish. The snuggle lounger is available in nine different colors so there's sure to be one that she'll love.
Looking for an unexpected and unique gift on a budget? This bottle stopper garden kit is a way for her to start upcycling empty wine bottles. There are two different options for seeds that can be included in the grow kit. You can either get herbs that include basil, dill, and parsley, or flowers that include zinnias, marigolds, and cosmos. This kit comes with everything needed to get the seeds germinating and then they can be transferred to the wine bottles just a few short days after they sprout.
Shopping for the women in your life may seem overwhelming at first, but it doesn't have to be. Make the women you care about know that you truly do care by finding the perfect gift for them regardless of the occasion. These seven wonderful gifts are the kind of things that any of the women in your life would fall in love with and appropriate for most gift-giving occasions.