Baking is a popular pastime with delicious results. There are lots of tools and ingredients that can help a beginner or experienced baker to improve their skills and have fun while doing it. Check out these great gift ideas for the baker in your life:
Help your giftee keep their clothes clean with this striped apron. Any baker will enjoy this timeless design in a variety of colors. After it gets dusted with flour or a sticky hand-print, this 100% cotton apron can be machine washed and dried. Adjustable straps help fit any wearer.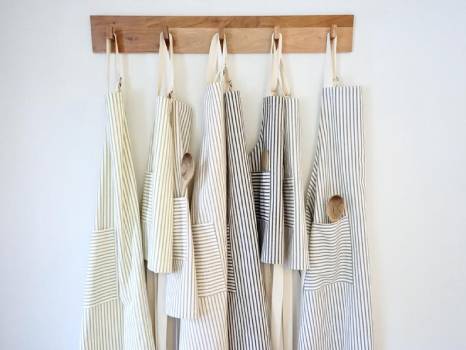 A lot of mixing, stirring, and scraping is involved when making baked goods. This engraved wooden spoon will quickly become your giftee's most-used tool. It is laser-etched in quality beech wood. You can get the spoon personalized with their name to seal their spot as master of the kitchen.
Bakers will need to wipe their hands and counters frequently as they work through recipes. This set of 10 attractive cotton-blend towels will keep their kitchen tidy and stylish. The towels are thick and highly-absorbent and the neutral color and pattern will match any home decor.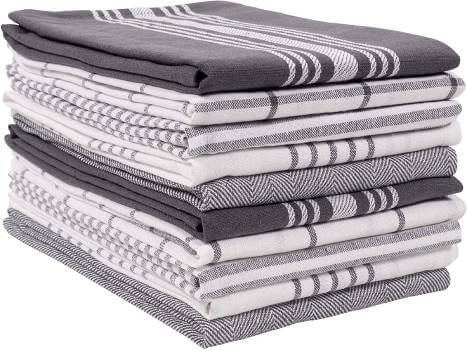 Baking is a science; it is important to be precise when measuring ingredients. Even slight differences can throw off a recipe. This digital scale functions in both imperial and metric scales and will allow your giftee to be accurate and produce the tastiest results.
This scale is thin, light-weight, and powered by two AAA-batteries. The display is large and slides out so it can be read from under larger bowls or plates. Your baker will be able to easily find a spot to store this handy device and use it often.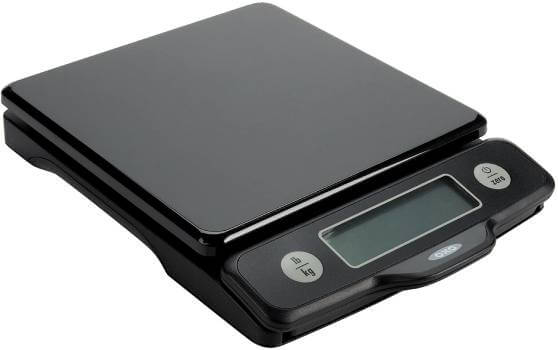 If your giftee bakes bread, they will love this proofing basket. It is lined with a proofing cloth so your baker will have a clean, dedicated place to rest dough. Once the dough is ready, the lined basket will help it turn out neatly without sticking.
This proofing basket is made from rattan cane and comes in two sizes. It will add an old-fashioned flair to your baker's kitchen and comes with a bench scraper to help them pick up dough from the counter.
Both novice and seasoned bakers often use parchment paper to line metal baking sheets before putting them in the oven. These silicone baking mats offer a more eco-friendly, reusable option. They are guaranteed to be non-stick and oven-safe to last through years of use and dozens of cookies.
Pure vanilla extract is a prized ingredient that goes into many sweet treats such as cakes, cookies, puddings, and icing. Your giftee will gladly accept this bottle of all-natural flavoring. The taste is subtle but adds depth to many recipes.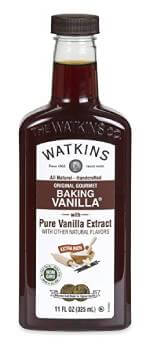 While buying flowers is a traditional gift, buying flours is what any avid baker really wants. Send your loved one a few bags of a variety of types. Budding bakers especially will enjoy the challenge of using rye flour, buckwheat flour, pumpernickel flour, and others.
Some bakers may struggle to ensure they achieve a crust, shell, or dough of even thickness. Rolling dough out evenly will help it to bake more evenly. So help your baker by gifting this adjustable rolling pin. It is non-stick, unlike traditional wooden rolling pins, and comes with rings to measure three different thicknesses.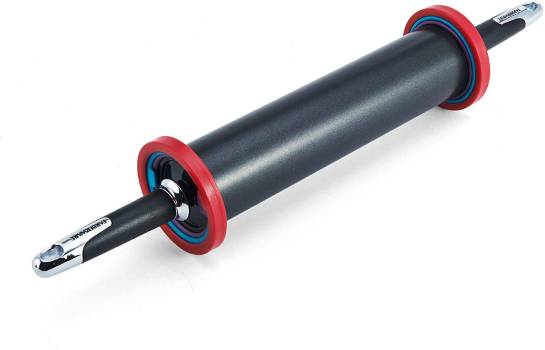 The baker in your life enjoys churning out good things to eat for themself and others. Help make their work a little more enjoyable with these gifts. They will appreciate you stocking their kitchen with the tools of the trade.