We all need to eat, and there is nothing quite like a home-cooked meal to show others you care. Cooking can be a necessary skill for some people and a hobby or passion for others. It brings a great sense of satisfaction to create a delicious meal on your own, no matter how simple or sophisticated. Here are a few gift ideas to help fill a new home cook's kitchen:
Most beginner home cooks will have a standard bottle of vegetable oil by their stove. This gift will help your home cook take their flavors to the next level. A set of organic extra virgin olive oils will feel like a treat and is sure to delight your loved one. These infused oils come in the perfect size and can be used for finishing dishes, dressing salads, mixing into sauces, and more.
Aprons are practical and keep clothing protected from splashes and stains. Your giftee will be proud to don this personalized chef's apron that you can customize with their name, year, and designation as head chef or sous chef of their home. It comes in a variety of apron colors and font colors to match any kitchen decor or suit any style.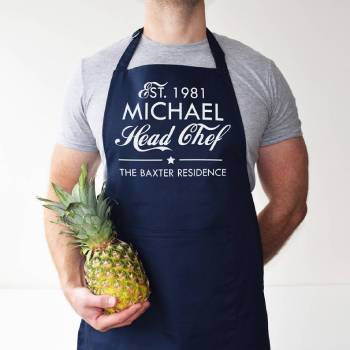 Home cooks with any number of years of experience will go through tea towels in their kitchen. They have so many uses, so why not make sure they look good hanging on a hook or bar? Cooks find themselves in constantly needing to wipe their hands, dry off dishes, wipe down produce, or grab a hot pot. These large, flour sack style towels are durable 100% cotton and printed in eco-friendly ink with a variety of designs to choose from .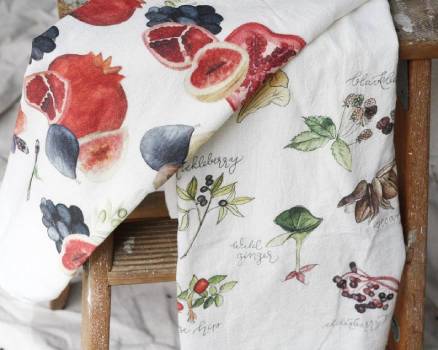 New cooks may still be getting to know their individual oven's temperature fluctuations. An oven thermometer is a useful tool that they might not even know they need. This little device can make a big difference in making recipes with more accuracy and getting better baking results. The thermometer is durable with an easy-to-read face and does not rely on batteries. If your home cook likes open air cooking, it can also be used on a grill.
All cooks get a lot of mileage out of standard-sized glass bakeware. This particular glassware dish can be personalized with one of four traditional designs. With two sizes to choose from and their name clearly and safely etched on, they will always get their favorite dish returned promptly from potluck dinners.
Home cooks can often use multiple cutting boards and this one can be proudly displayed when not in use. Made from hand-cut walnut wood and finished with oil, this cutting board is practical and beautiful. Add your loved one's name carved into one side for a personal touch.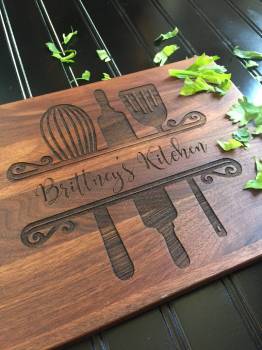 There are few kitchen utensils that will get more mileage from home cooks than the simple wooden mixing spoon. This extra-special engraved wooden spoon will be the first they reach for each time they cook. You can customize this handy beech wood spoon with their name to inject some personality into their kitchen drawer.
Many people who like to prepare food at home also enjoy watch cooking shows on TV for fun and inspiration. An ingredient used by many professionals is flaky sea salt. This little jar of sea salt is all-natural from pristine Iceland waters. It can be easily sprinkled atop finished dishes. Your loved one will be excited to upgrade their dishes to restaurant quality.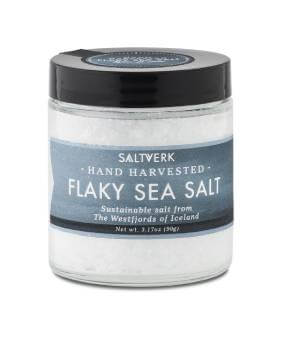 Small drips and spills while cooking are unavoidable. While some rely on paper towels, there are lots of people who want to reduce their daily waste. These thin but strong 100% cotton flour sack towels are a wonderful replacement.
They come in sets of 7, 12, or 24 so your new home cook can have enough on hand and easily toss them in the laundry. Flour sack towels are absorbent and lint-free. Your giftee will continue to find many uses for them throughout the kitchen.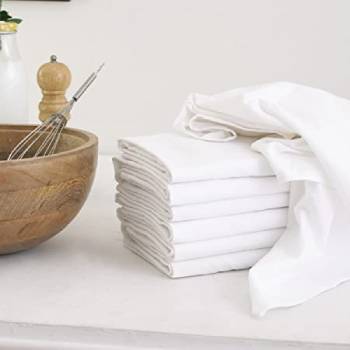 As home cooks try out new techniques, they can gradually acquire various appliances. A small counter-top smokeless indoor grill will be appreciated by anyone who wants to barbecue but doesn't have a grill or wants to grill during inclement weather.
Infrared technology makes for even cooking. The grill heats up quickly and has a drip pan for easy clean up so your loved one can spend more time cooking.
This pasta maker will help your loved one to create fancy cuisine from their own home. Fresh pasta is impressive to serve and surprisingly easy to create with this pasta maker. It clamps easily to counters and can churn out pasta of varying thicknesses.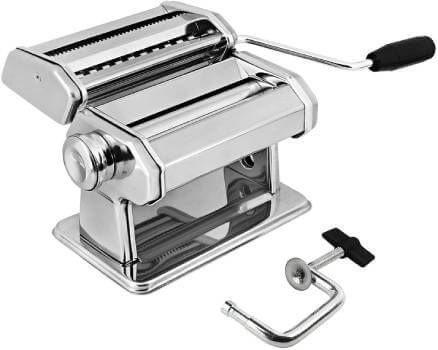 Your loved one will be thankful that you are helping to build their cooking skills. By equipping their kitchen with utensils, linens, appliances, and dishware, you are supporting what may become a new hobby. These gifts will contribute directly to delicious results.