Graduating is a momentous occasion for those who can finish school at any level. Finding the right gift to mark the special occasion may seem like an impossible task. Whether you're looking to get something for a recent grad from high school, college, or beyond, any of these eight gifts will be a great choice.
An engraved picture frame is a sentimental gift for the recipient to be able to commemorate the event. You can add things like their name, the school they graduated from, the date of the graduation, their degree if it's college graduation, and/or an inspirational message. It's a very personal gift that they're sure to keep on display for years to come. If you give the gift after graduation day, you can even add a nice picture from the ceremony to the frame before gifting.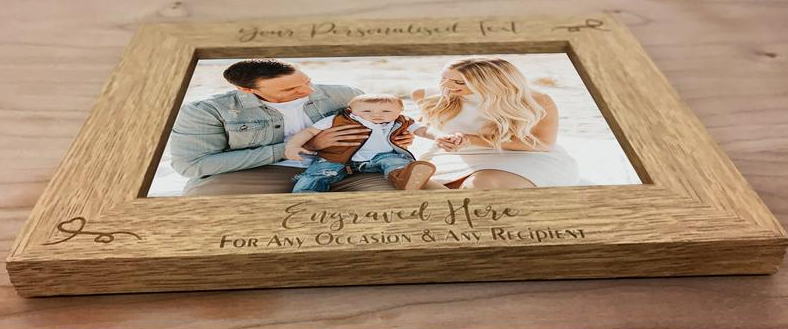 Whether the grad is off to college or about to enter the workforce, they're sure to need some extra caffeine as they get used to their new schedule. Most people enjoy a cup of coffee even if they aren't getting used to a new routine so this is sure to come in handy in the long run. Help them save money so they aren't paying for a cup at the local coffee shop. If you want to do a little extra, gift them craft coffee beans. Craft beans can lead to incredibly satisfying cups of joe. Learning about the intriguing roots of coffee beans that come from single origins can be fun, too!
A solid backpack is useful for many occasions including going to the gym and short trips. For those about to go away to college, this is an especially practical gift. They'll need a bag that's easy to carry along on their trips back home.
Consider a backpack specifically designed with organizational systems, carrying support systems, and weather resistance, like the Knack Pack.
We've all had those times where we've forgotten to charge our electronic devices or they just ran out of battery. Give the gift of an extra charge with a universal power bank. They'll be able to plug in while on the go and give their phone the extra boost that it needs to get through the day. After a long day of classes or work, this is sure to quickly become something that the recipient uses quite regularly.
Anker's Powercore chargers are an industry standard with a solid track record of reliability and speed. 
A printer will be a big help to any new grad. They can print out college assignments, job applications, or resumes without having to pay for every sheet they print elsewhere. This is the kind of practical gift that will surely help any grad during the next phase of their life and long into the future. A printer can be used long beyond these initial uses and is sure to come in handy for a long time.
A lot of people aren't huge fans of cooking, but that doesn't mean that they aren't huge fans of eating. Take the work out of cooking by gifting pots that will cook their meals in the microwave. There are specialized pots for the microwave chef including a rice cooker, pasta cooker, and microwavable pots for general use.
Most grads who are preparing to leave home won't have a tool kit yet. They likely have no idea how much they're even going to need one. Even for general things like hanging pictures in their new space. No matter where the grad is off to next, a set of basic tools is sure to come in handy. It's the kind of gift that may not excite them when they first open it, but they're sure to be thanking you for all the help in the not too distant future.
8. Oh The Places You'll Go
Dr. Seuss's classic book, Oh The Places You'll Go, is loved by just about everyone. This is probably why there's a special graduation keepsake edition. The book is about growing up and what you'll decide to do with your life. It's a sweet and sentimental gift that's filled with familiar words that are inspiring throughout all stages of life. This special edition of the book includes extra pages so you and other loved one's can write in your own personalized messages to the graduating recipient. Gift it with various messages already written in or just put in your own message and let them have friends and family fill in the rest of the space. The best part of this gift is that it's practical for everyone. It can be a fun graduation gift for kids who are moving into into a new school or a nostalgic gift for an adult who's about to enter the next phase of their life.
Picking the perfect gift for the beloved graduate in your life may seem like a difficult task. However, there are all kinds of great choices from them ranging from sentimental to practical. Whichever direction you go with your gift choice, you can be sure that the new grad will love any of these eight thoughtful gifts.