Do you travel often?
How does it feel when your luggage is holding you back?
Instead of juggling multiple clunky bags, make the most of your travel (or even just your daily commute) by having the right backpack, one that's made for pretty much any scenario.
That's exactly why we tested the Knack Pack.
Made by Knack, Knack Packs are modern, attractive backpacks optimized for travelers of all kinds. It doesn't just look good but comes in a variety of sizes, quality materials, and an impressive set of features. It's designed for both rigorous travel (great carry-on dimensions) as well as everyday use. There's also a leather version available.
These backpacks contain plenty of compartments, a surprising amount of space, multiple strap configurations, and an innovative expandable section to effectively double their carrying capacity. Knack Packs are made to carry clothes, electronics, important documents, water bottles, and packing cubes (Knack also makes their own).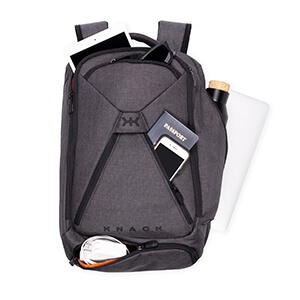 The Knack Pack comes in different exterior colors (mostly dark) and feels sturdy when worn, built with standard YKK zippers, a dorsal foam backing, and a fun interior print to help you better distinguish items in the bag. It also sports an adjustable sternum strap, which is surprisingly helpful, and contains a many creative pockets.
These pockets are well-placed around the bag, some ideal for smaller electronics, others for clothes and larger items, and a special side pocket for water bottles that helps travelers keep their aesthetic. The unique triangular front compartment also has an RFID lining, though we weren't able to confirm that.
It's easy to assemble, and more importantly, disassemble, making it a bag most folks will use quite regularly. Despite its different configurations, the backpack itself just feels lightweight and well-made. It's easy to switch between different modes, and the pockets don't feel out of place…which is impressive given just how many of them there actually are.
For digital nomads, business travelers, or the mise-en-place commuter, the Knack Pack is a solid choice that has a few tricks up its sleeves.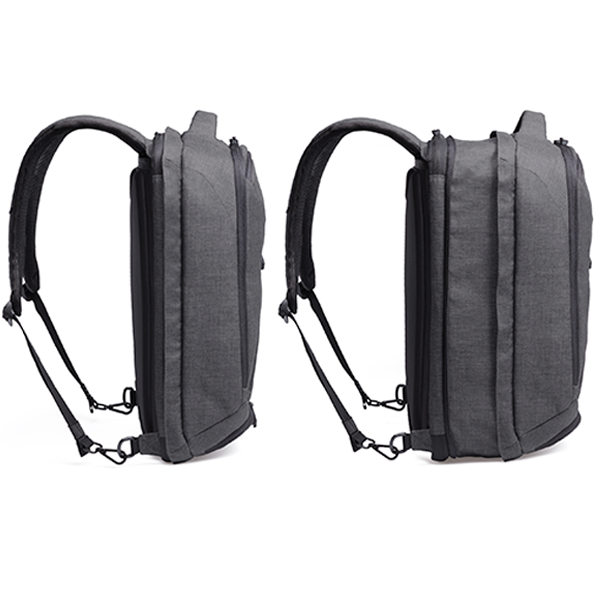 One of the key selling points is the expandable midsection that substantially increases the main inside compartment. While expanding the pack can make it slightly bulky, having that option means peace of mind for travelers who might need to bring back that extra souvenir. Fortunately, the expandable section zipper is hidden behind a flap of fabric, making it both easier to find when you know where it is and conceal when you don't.
It may look a little boxy when fully-expanded, but the company's "One Bag Life" mantra is seriously built into the design. Knack even went so far as to build their packs with water-resistant fabric and "antimicrobial" interior lining. Also note that each pack comes with a 30-day trial period.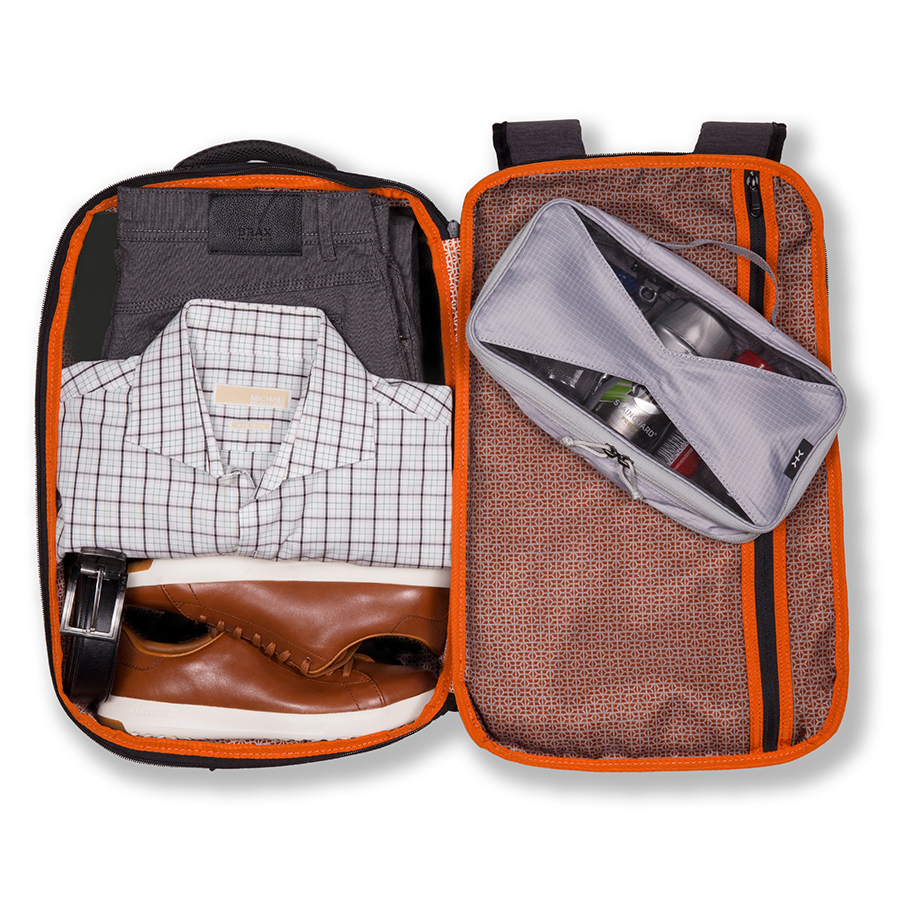 After testing, it's proven to be a durable yet low-profile (and maybe even a little sporty) way to carry belongings. Overall, the Knack Pack is a stylish, practical, and versatile backpack that's a great choice for travelers or commuters.
Knack Packs can be purchased at knackbags.com.