Shopping for babies can be confusing, especially if you've never had one of your own. You can't exactly ask a baby to clarify what they want, after all.
The good news is that there are many excellent gift ideas out there that can can be great fits for the sweet babies you care about the most. Here's a list of nine to get you started.
It can be smart to give babies gifts that are simultaneously fun and educational. If you're searching for gifts that tick off both boxes, you should look into sensory balls.
Sensory balls generally have a variety of different textures for sensory development and tactile exploration. They're on hand in a broad array of fascinating shapes and colors as well. Babies will love them, and parents will appreciate the variety.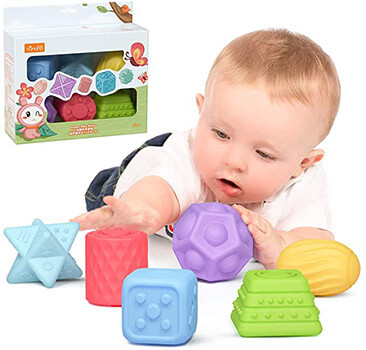 There are all sorts of choices in pacifiers available nowadays. If you're keen on pacifiers that are particularly imaginative and safe in design, you should explore options that consist of single pieces. Single-piece pacifiers can do away with openings that enable bacteria and germs to linger. Babies can clutch these pacifiers without any issues, too. These come in three sizes for various age ranges.
If you're searching everywhere for gift choices for baby and parents, consider a travel crib. It's a nice way to encourage parents you love to go on all sorts of excursions. It can help to concentrate on cribs that are especially light and easily portable, like this Pack and Play On the Go Playard. There are many travel cribs that quickly and easily transform into play zones.
Bath time for babies can be time-consuming, but this can make it better! If you're interested in simplifying the process for tired parents, look into skin care sets designed exclusively for little ones.
Look for a set that includes gentle, tear-free, and mild body washes, moisturizers, and wipes. It can help to put attention into skin care products that consist of components that are 100 percent natural, like the ones included in the Burt's Bees Getting Started Gift Set.
There are all kinds of gift options that can stimulate baby brains. If you're enthusiastic about these kinds developmental of gifts, then you should check out baby name puzzles. These puzzles are handcrafted from wood and non-toxic paint. Puzzles that highlight baby names can be a great way to focus on fine motor skills and encourage mental development.
As babies age, the puzzles make great tools for letter recognition and can also serve as room decorations.

All parents can appreciate seeing their babies sleep soundly and comfortably at night. If you'd like to do those fatigued parents a favor, then search for a cozy blanket for their little one. Plus, more blankets means less laundry. These plush blankets come in many prints that will look adorable in any nursery. Narrow your choices down to blankets that parents may find soft and easily washable, too.
Help babies settle after bath time with this adorable hooded towel. Topped with bear ears and face, and made of organic bamboo and cotton, it feels soft on babies' skin. Parents will cherish the photos and babies will love the soft and cuddly swaddle. This is a gift that can be used for years to come.
Don't assume that giving a baby a mirror as a gift is boring or uninspired! In fact, it's the opposite of that.
A cute mirror can help babies get acquainted with themselves. It can accomplish a lot in the cognitive department, too. If you want to focus on education, then gifting a baby with a mirror can do the trick. Mirrors have the ability to entertain and engage babies for significant spans of time… and parents too, interestingly enough.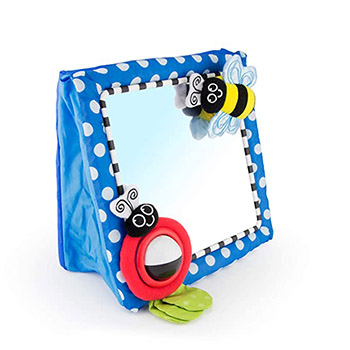 Are you searching for baby gift options that are classic and timeless? If you're all about enduring baby presents, then you should think about searching for an heirloom stuffed teddy bear.
A sweet teddy bear can make a fine addition to a nursery. This bear uses recycled stuffing and comes with a lifetime guarantee. Teddy bears can also make excellent companions to little kids for years. Look for a stuffed bear that's sturdy and that can stand the test of time.
Many of these gifts can be used and loved by babies into childhood. They can be thoughtful time-savers or tools for parents of infants and great ways to show you care to the growing family.