When a couple announces that they're engaged, it's a reason for all their loved ones to celebrate. Friends and family are joy-filled knowing that the person that they love has found someone so special, that they've made the commitment to marry. And the couples themselves are over-the-moon with happiness, anticipating the big event.
It's customary to gift the couple an engagement gift to both recognize as well as celebrate this momentous milestone. But, what to get them? Here are seven unique engagement gift ideas to get your creative juices flowing.
Maybe you recently went on a trip with the couple, or maybe you and your families both spent some time together last year, and you snapped some incredible pictures! Take one of the best pictures you have of the young couple and have it framed. You can even print it out in black and white or sepia for effect. If you really want to go big, use a local custom framer.
2. Hire a Photographer
One really unique thing that you can do for your friends is hire a photographer to take engagement pictures for their save the date cards or wedding invitations. Just find a talented photographer and a beautiful location, and voila!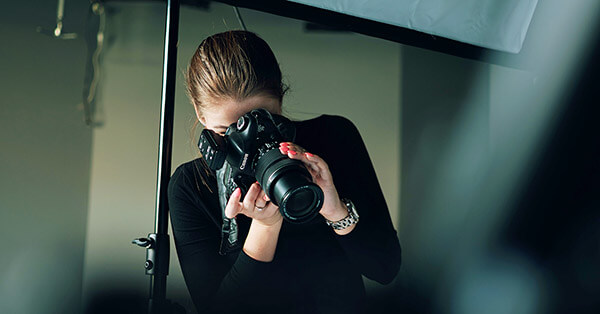 3. Home Decor Gift Card
I know what you're thinking, a gift card? Doesn't that seem lazy? The short answer is: ABSOLUTELY NOT! As this couple moves forward together, regardless of whether or not they will be purchasing a house together, relocating, or if one is planning on moving in with their respective partner, they will always need funds to build their home and lives together.
Another unique idea for an engagement gift is a wax letter sealing set. These kits can be purchased from a variety of different retailers, and are customizable so you can design the seal, complete with the soon-to-be-married couple's initial. Not only will your friends be able to use this seal to create elegant, sophisticated invitations for their wedding, but it will be used for years to come; for Christmas presents, thank you cards, and many other occasions.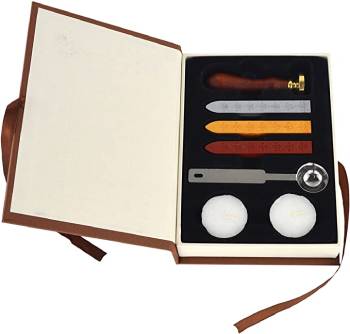 Depending on their stylistic taste, as well as their place of residence, a customized sign including both of their names or their new family name and can make for an incredible engagement present. You can select the size and stain on the handcrafted wood piece, and include their wedding year and other details to show off their personalities!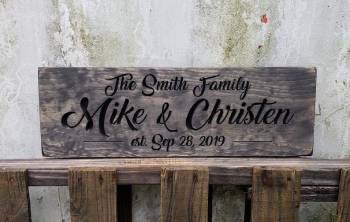 6. Customized Care Package
Another unique idea for an engagement gift is a customized care package. You can place lots of different items in a beautiful basket or wooden box and include a variety of different items that will come in handy as they prepare for and plan their wedding; chocolates, aspirin, tissues, gift cards; the options are endless!
One of the most genuine, sweetest, most thoughtful gifts you can offer to the soon-to-be spouses is a one of a kind poem. This piece of writing created by you will be specially for them. It can assume the poetic form of your choosing—a diamante; a free verse; you can even create a concrete poem (a shape poem) that creates an image using words, perhaps a heart, dove, or two holding hands. And if you're not personally feeling inspired, you can source a famous love poem that aligns well with their story.
To present this gift, you can use your best cursive, choose a beautiful colored ink to craft your gift, or even commission a calligrapher to hand write your final version. No other gift will compare to the time, forethought, energy, and effort of sitting down and creating a beautiful piece for your two friends.
No matter what gift you choose, your two friends will recognize that you've taken the time to find them something they will appreciate and that, ultimately, you support their union. At the end of the day, all they really want is to be surrounded by the people they love, and to celebrate not only the love that they have for one another, but the love of those around them.